As we observe International Day of the Girl on Oct. 11 we are proud to be led by our CEO, Nancy Wright as she encourages all of us to support ALL THE GIRLS that the world needs!

Read her article to learn more about the power of Girl Scouts serving their communities!
Continue >

We loved having you as Girl Scouts in our troops, and we want to let you know about a scholarship from our partner Toyota Financial Services that you're eligible for because you were a Girl Scout with us.

Toyota Financial Services 2019 & Making Life Easier Scholarship Program will award up to $1 million to college-bound students, students in college, and students pursuing other post-secondary education options.

The application deadline is Thursday, October 31, 2019.
Continue >

Saturday, Nov. 2, 6-10 p.m. | Chicago Children's Museum
All the fun of a museum sleepover, but you get to sleep in your own bed at the end of the night!
Continue >

Do you wish you could be an adult just for ONE DAY? Then you should attend My Dream Life!

At this fun, interactive adventure, Girl Scout Daisies through Cadettes (Grades K – 8) will get to try out different careers, then gain experience at earning, saving, and spending "money" all in the Dream Life world we create!
Continue >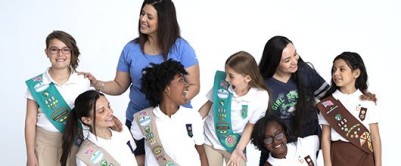 When you're a Girl Scout volunteer, YOU change girls' futures. Register to volunteer today, and invite friends to register too! Together, you'll help girls in your community build their own success. LIMITED-TIME OFFER: When you and your friends register, you'll each receive a $25 gift certificate to use at the Girl Scout Shop.
Continue >